The children's audiology service aims to diagnose and manage hearing loss for children in East Cheshire.
We accept new patients aged 0 – 18 years.
Appointments are available Monday – Friday, 9:00 – 16:30, taking place at Macclesfield District General Hospital with occasional sessions at other community sites.
Making an appointment
All our appointments are out-patient appointments. Our service accepts referrals from a wide range of professionals, including: GPs, ENT surgeons, paediatricians, school nurses, health visitors, speech and language therapists and neurologists, as well as babies referred automatically via the Newborn Hearing Screening Programme (NHSP).
Contact Details
Children's Audiology
Main Outpatients Dept, Macclesfield District General Hospital, Victoria Road, Macclesfield, SK10 3BL
Phone: 01625 661754 (audiology secretary)
Phone: 01625 663333 (appointments)
Email: ecn-tr.childrensaudiology@nhs.net
It may be necessary to leave a message – someone will get back to you within 1 working day
Services offered
Hearing aid fitting using a range of digital hearing aids
Protocols including real ear measurements
Ear mould service for hearing aid wearers
Multidisciplinary habilitation programmes
Ear moulds for swimming and noise protection
Repairs/batteries
For existing patients hearing aid repair appointments are available at 16.00 Tuesdays and Thursdays. Please contact us in advance. Batteries for hearing aids and cochlear implants can be collected from Macclesfield District General Hospital, Congleton War Memorial Hospital, Macclesfield Health Hub, Knutsford Community Hospital and Wilmslow Health Centre (opening times vary).
Verbal and BSL Interpreters are available.
The Audiology department has many leaflets for patients and these are provided, when necessary, following the appointment. You may also find the following external websites useful. We are not responsible for the content of external websites.
RNID
A charity offering services for deaf and hard of hearing people and also provide information and support on all aspects of deafness, hearing loss and tinnitus.
Hearing Concern LINK
A national charity for the deaf and hard of hearing. Offers advice, campaign details and news and events information.
NDCS
A charity for deaf children based in the United Kingdom.
Hearing procedures
Below are some examples of hearing procedures you might be asked to complete when you come for a visit.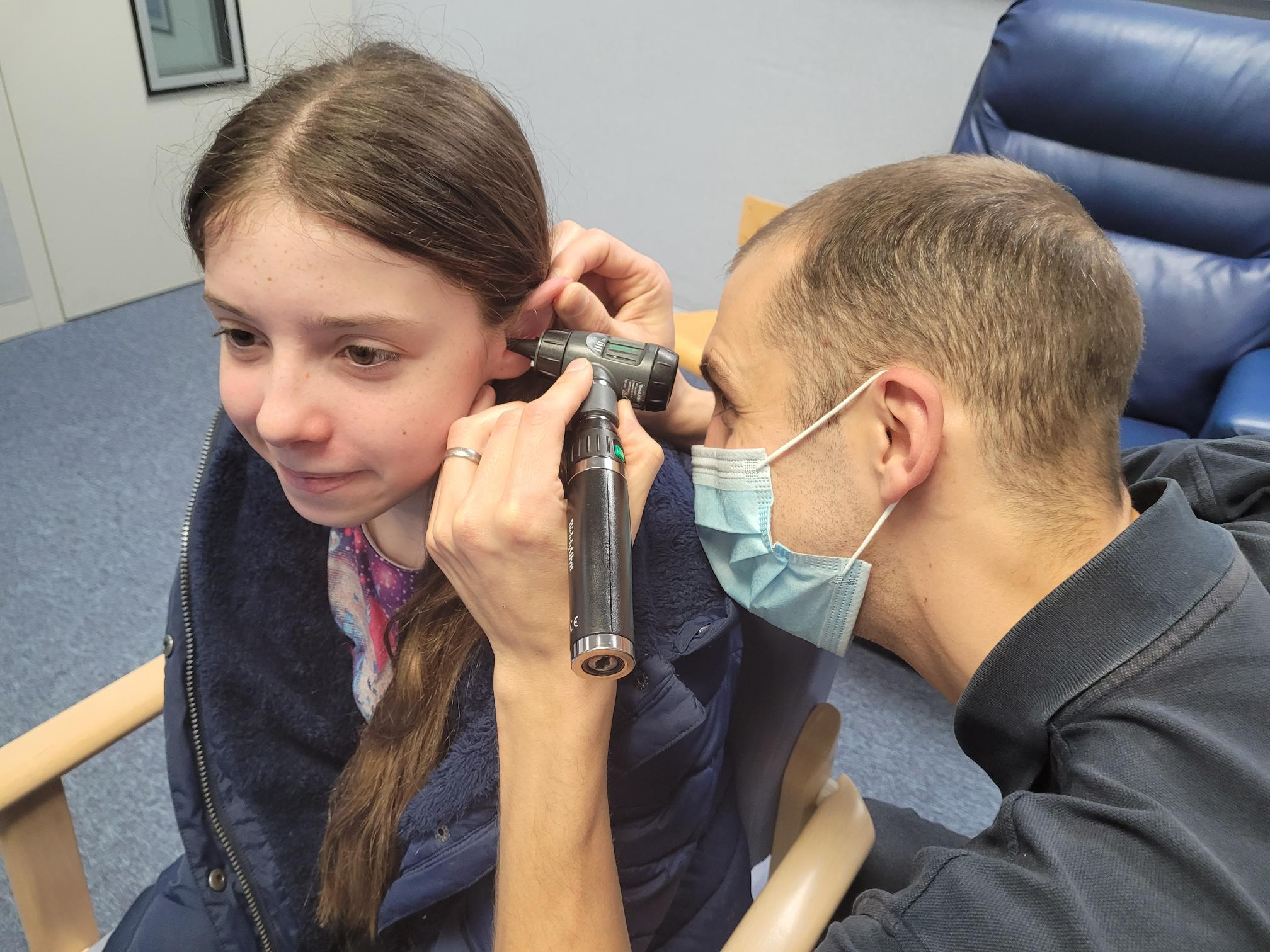 Looking in your ears
We'll use a small light to look in your ears.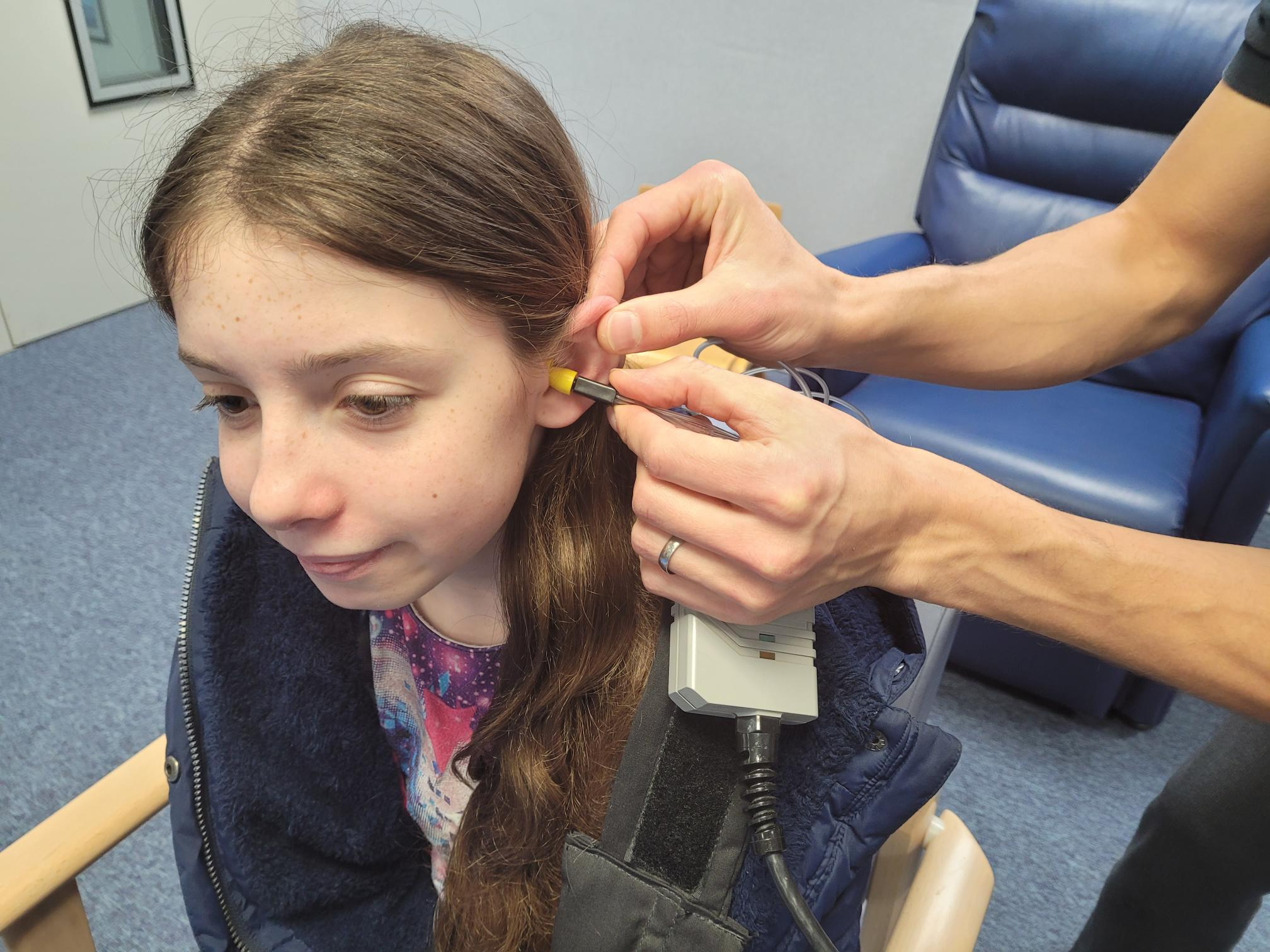 Ear pictures
Your ear will draw us a quick picture to help us understand if your ear is feeling blocked or not.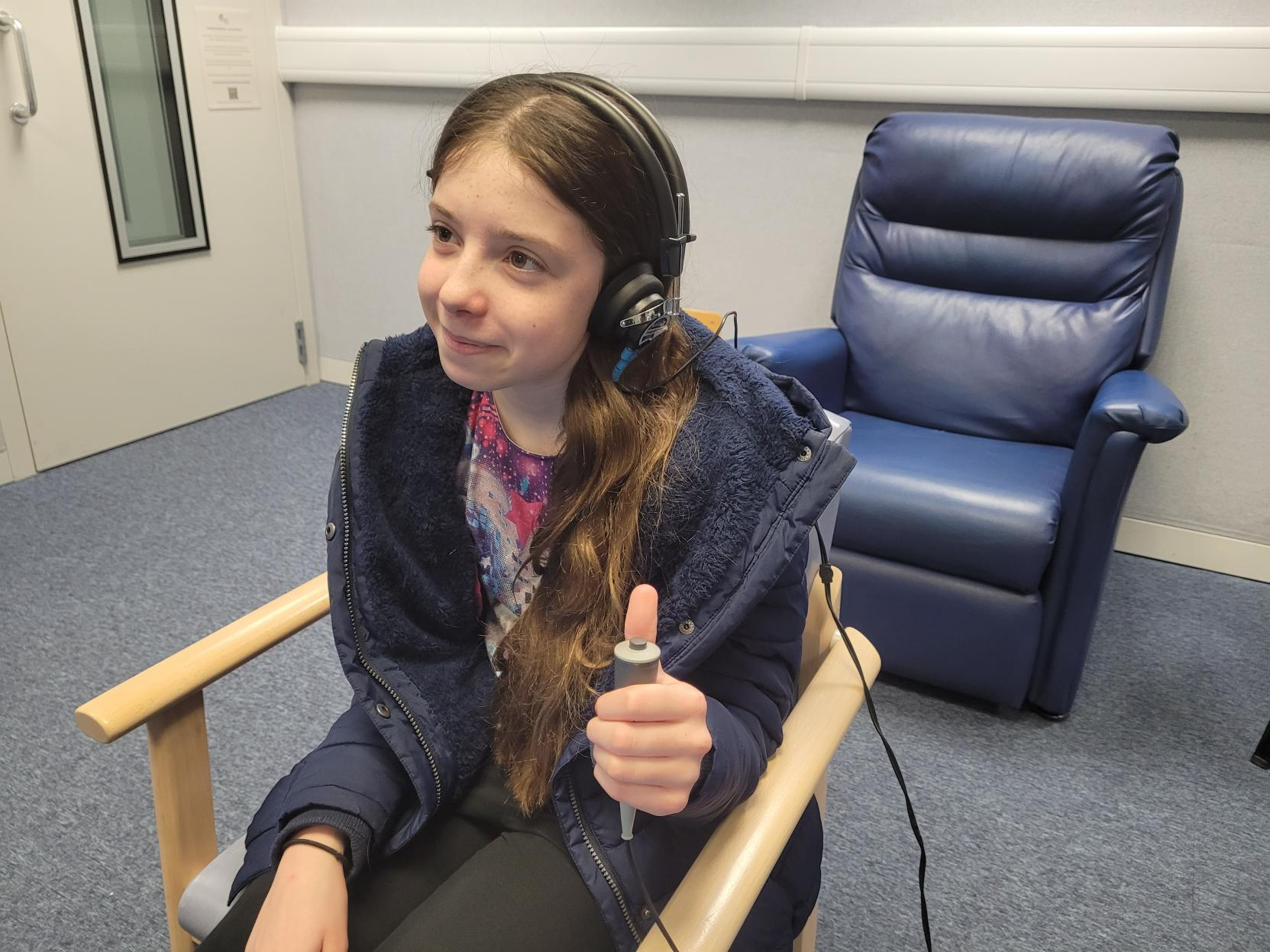 Hearing check 1
We will ask you to wear the headphones, listen for different noises and press the button when you hear a sound.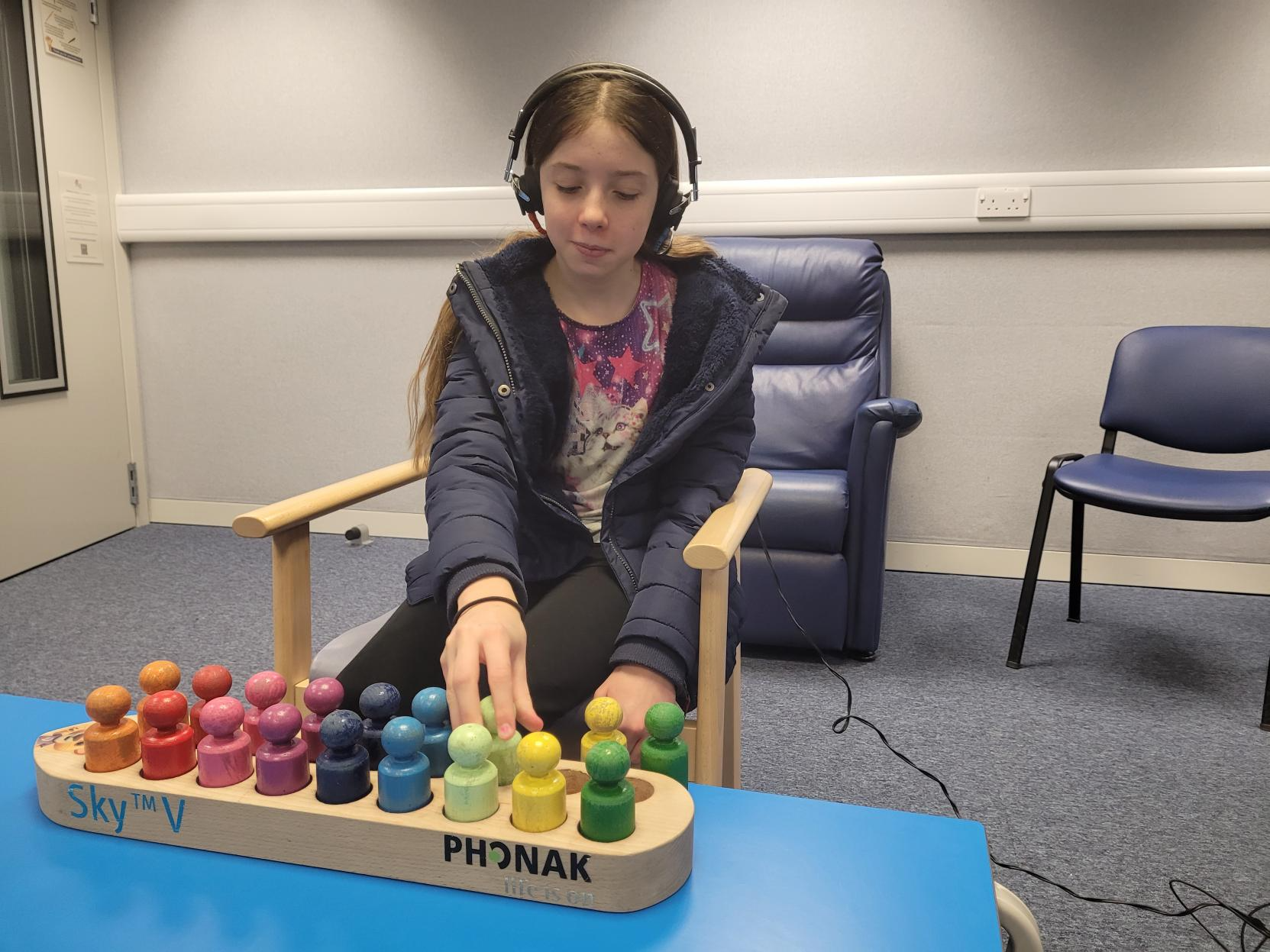 Hearing check 2
We will ask you to wear the headphones, listen for different noises and play a game like putting the man in the boat when you hear a sound.
Meet the team